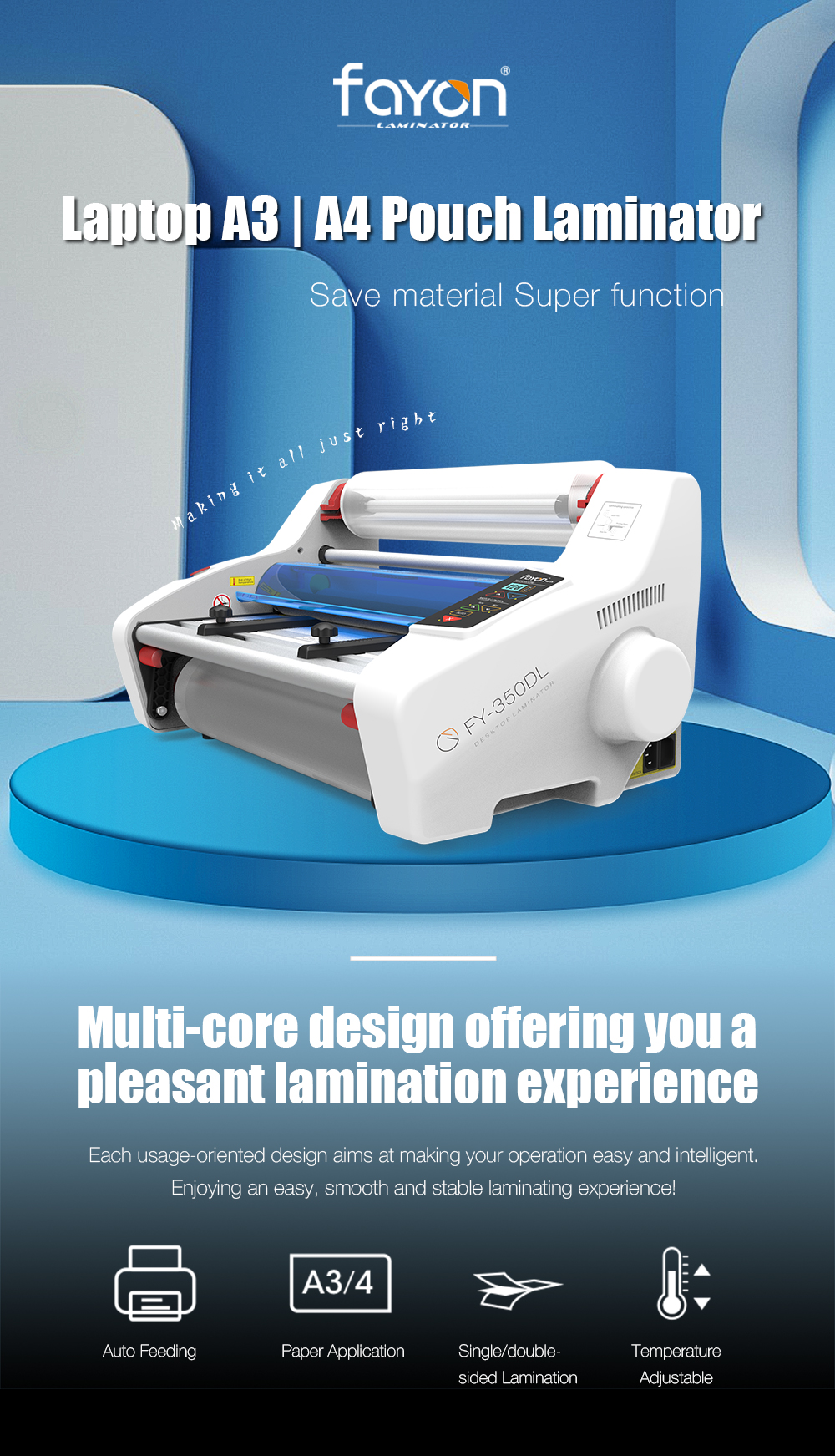 Like all Fayon® product, this A3 A4 heat pouch laminator is not only focus on the external appearance,
but also designs at interior functions. It can laminate both single-sided and double-sided.
One machine can meet two requirements. Either you like is possible!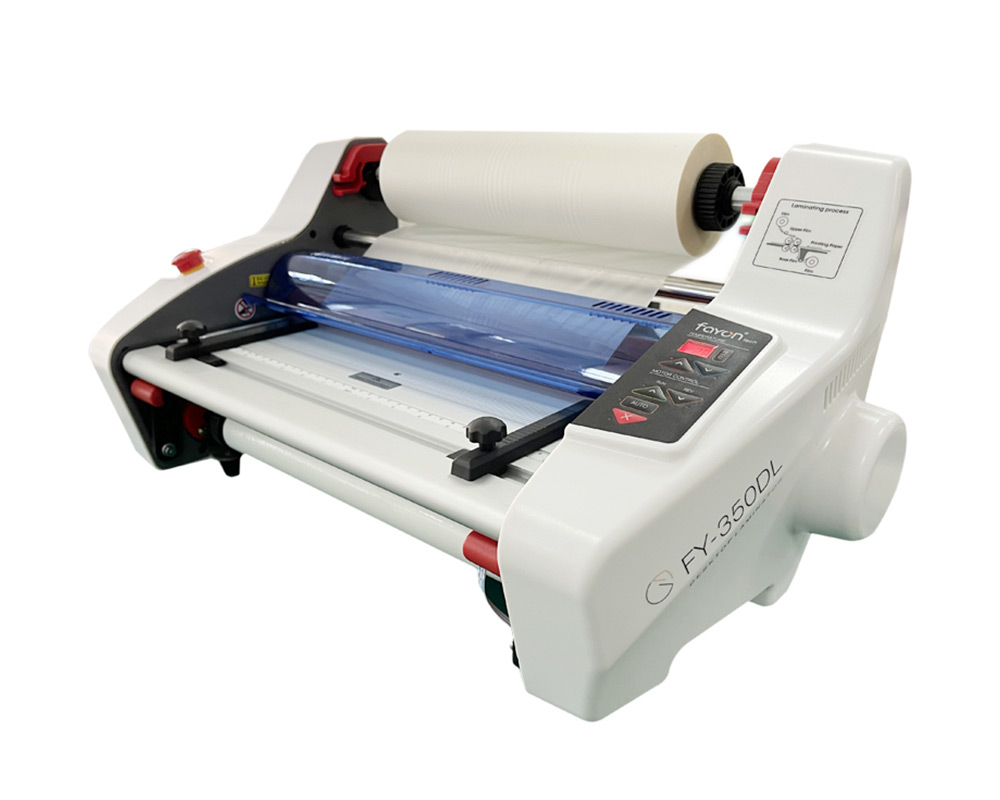 Unique and original design on clips (Patented)
This laminate machine is 13 inch in width. It has unique design on the fastern of the roller.
Clip with built-in spring pressure block is convenient for loading and locked the media shaft
Clip-locked offering a stable resistance to the media shaft while rotating.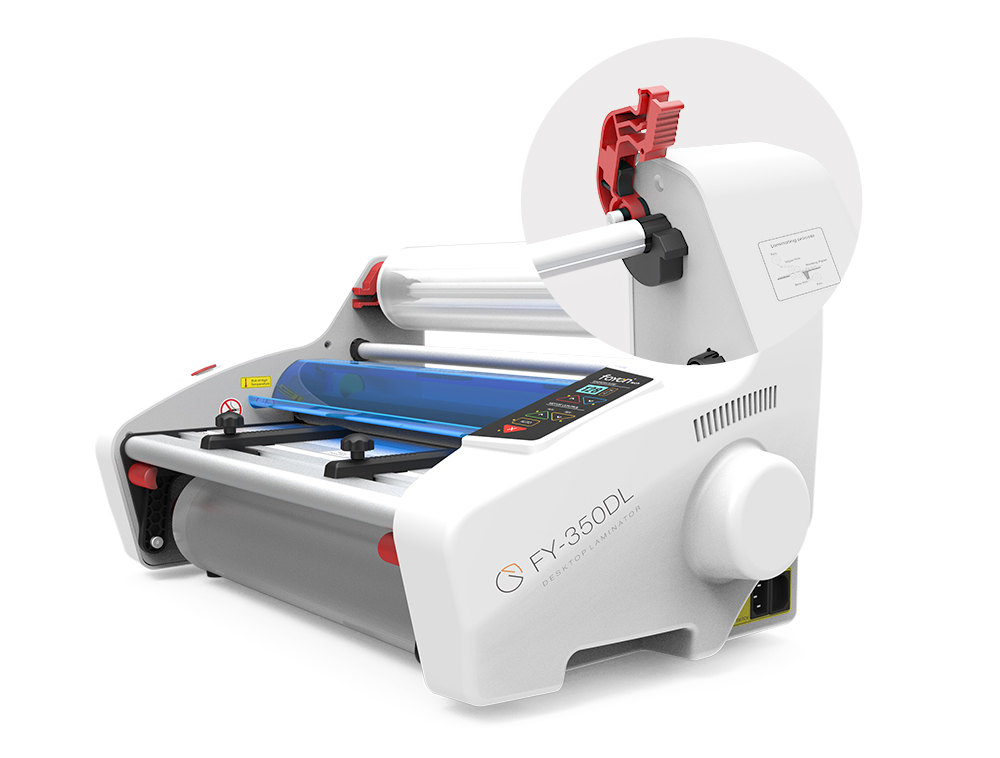 Turn-able front & back platform
Turn-able platform on this A3 A4 pouch laminator is installation-friendly for change material and cleaning rollers.
Inner Magnetic suction ensures gap-control tight strictly and without jiggling after locked
Locking feedback is clear. Making this thermal laminator all just right.
Intelligent media-inspection system
Self-starting with media & self-stopping without media
Help users improving working efficiency.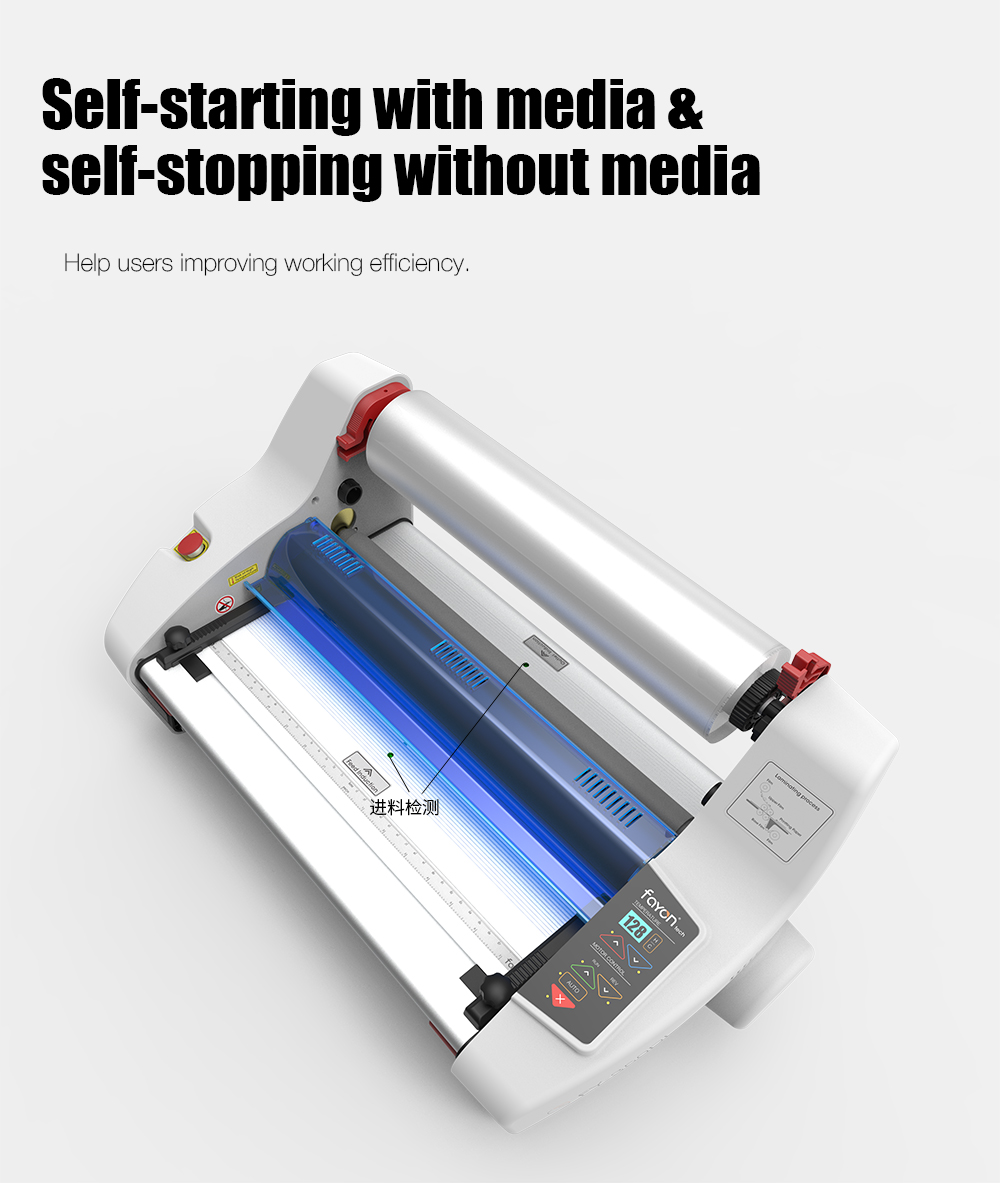 Function-integrated control panel
Keys are responsive and durable
Simple & convenient, read-friendly layout, clear instruction
Display with backlight Colors differ according to heating status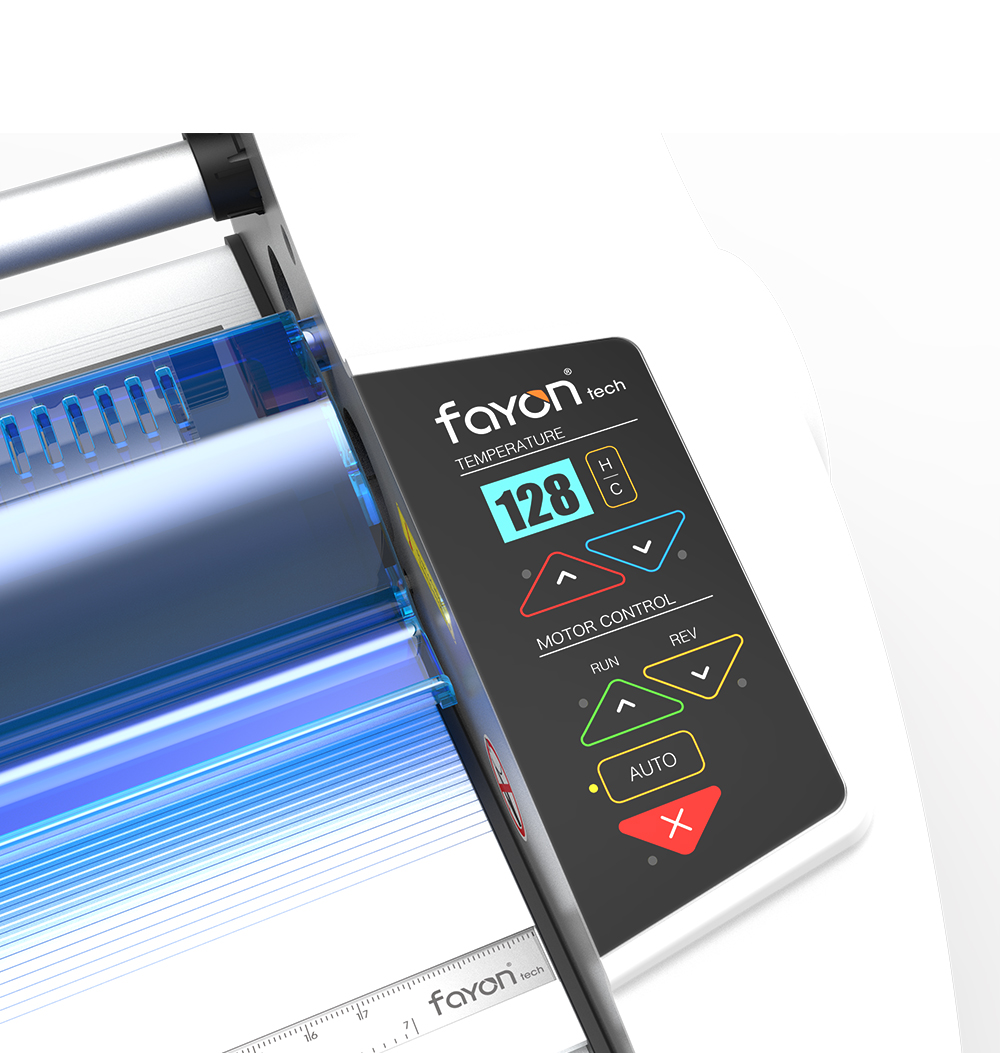 Not only suitable for photos
But also applicable to protecting confidential material such as documents, patent certificates,
newspaper clippings, specimen books, menus and office documents.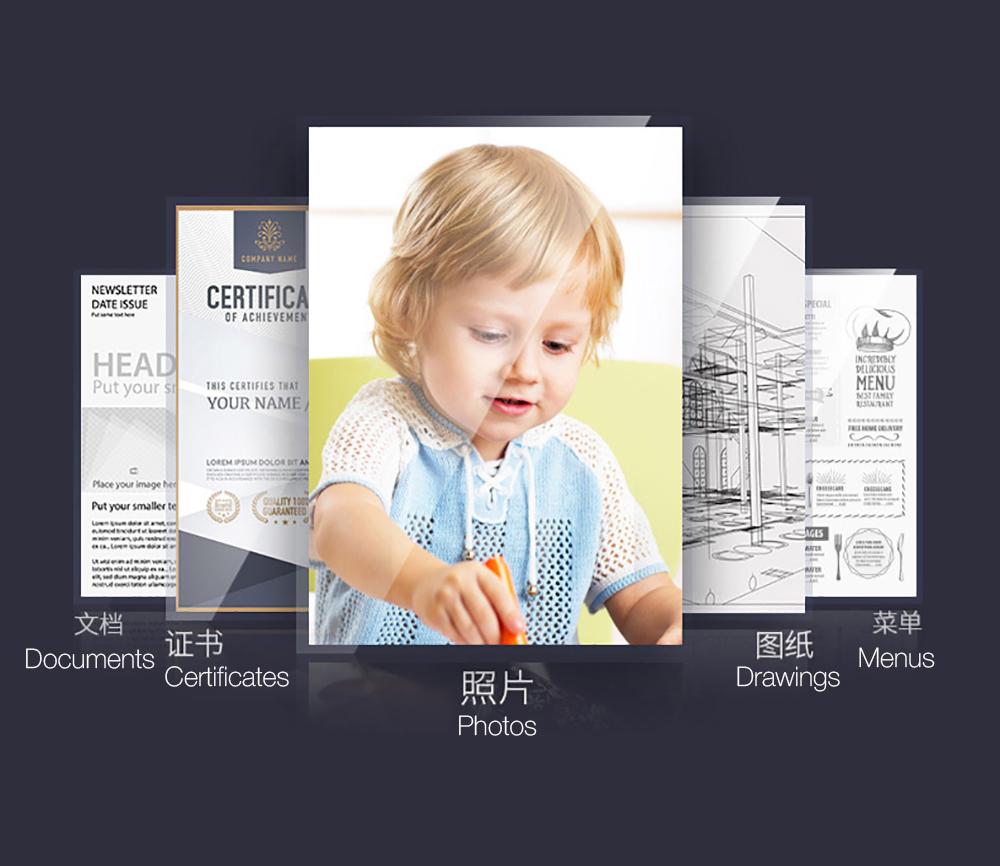 Size Application
FY-350DL is a professional A3+ laminator which can be application to size A3+、A3、A4、B5 etc.
The following is part of the examples: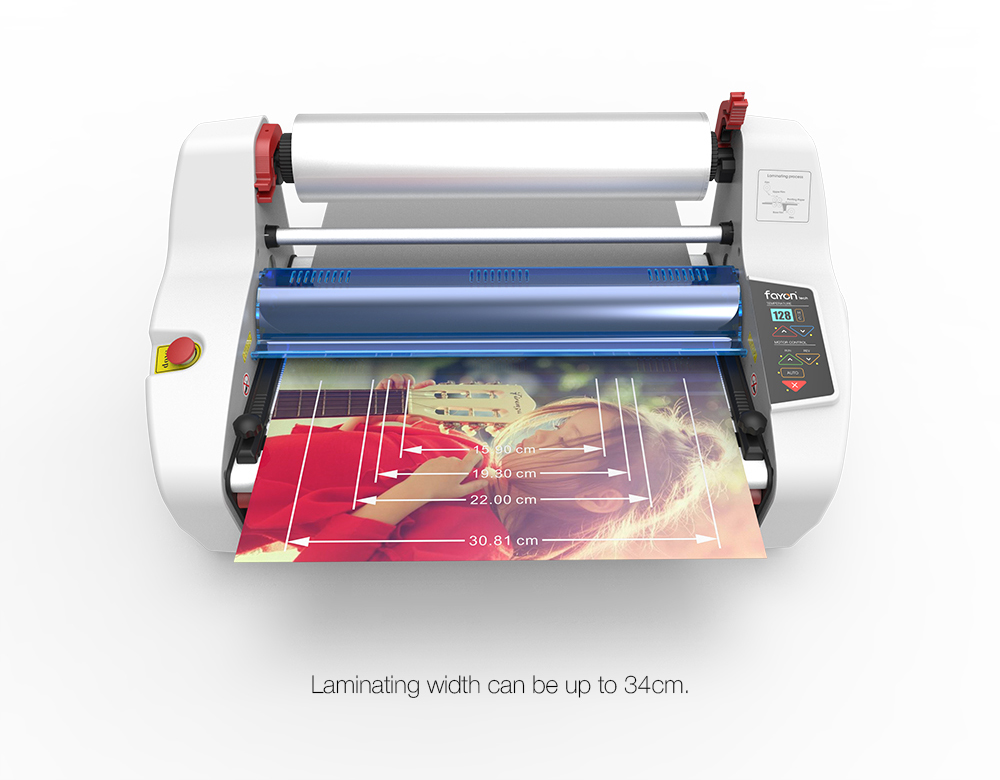 Each usage-oriented design aims at making your operation easy and intelligent.
Enjoying an easy, smooth and stable laminating experience!

Welcome to ontact us to discuss order in detail!